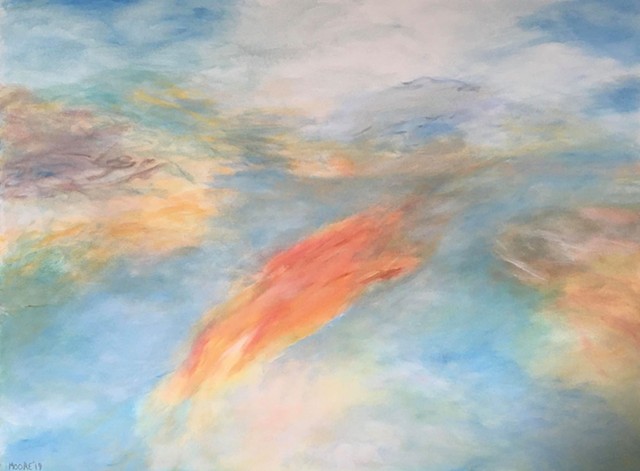 Patricia Moore was born in Cranbrook, British Columbia but has lived throughout Canada. Currently living in Burlington, Ontario she spends several months of the year in Prince Edward Island where she maintains a studio. Her paintings have been extensively exhibited in both Canada and the United States where they form part of public and private collections including those of the Canada Council Art Bank, the Confederation Centre Art Gallery and Museum, the Canadian Imperial Bank of Commerce, Glaxo–Wellcome and DuPont Canada, among others.
Growing up in Montreal, Moore studied Art at Concordia and McGill Universities as well as L'Ecole des Beaux Arts. Moore maintains a focus on a signature use of gesture, expressive of a personal, even lyrical approach to her environment, both exterior and interior. Whether exploring sounds heard amid quiet, the movement of water or light and shadows falling on land, certain threads run through all canvases and present them as undeniably her expression.
All site content and images are copyright Patricia Moore.